6 tags
2 tags
4 tags
In You the Earth
irremissible: Little rose, roselet, at times, tiny and naked, it seems as though you would fit in one of my hands, as though I'll clasp you like this and carry you to my mouth, but suddenly my feet touch your feet and my mouth your lips: you have grown, your shoulders rise like two hills, your breasts wander over my breast, my arm scarcely manages to encircle the thin new-moon line of your...
3 tags
"Of all fires love is the only inexhaustible one."
– Pablo Neruda (via girlwithoutwings)
4 tags
"Tie your heart at night to mine, love, and both will defeat the darkness like..."
– Pablo Neruda, "Tie Your Heart At Night To Mine, Love"
3 tags
4 tags
Sonnet 89
aftercloudia: When I die, I want your hands on my eyes: I want the light and the wheat of your beloved hands to pass their freshness over me once more: I want to feel the softness that changed my destiny. I want you to live while I wait for you, asleep. I want your ears still to hear the wind, I want you to sniff the sea's aroma that we loved together, to continue to walk on the sand we walk...
5 tags
Ode to the hummingbird (by Pablo Neruda)
The hummingbird in flight is a water-spark, an incandescent drop of American fire, the jungle's flaming résumé, a heavenly, precise rainbow: the hummingbird is an arc, a golden thread, a green bonfire! Oh tiny living lightning, when you hover in the air, you are a body of pollen, a feather or hot coal, I ask you: What is your substance? And from where do you originate? Perhaps during the blind...
5 tags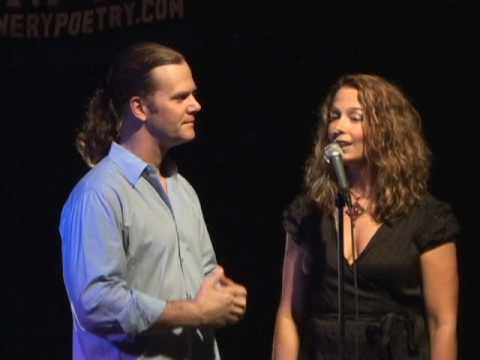 5 tags
Cat's Dream - Pablo Neruda
noruwei-no-mori: How neatly a cat sleeps, sleeps with its paws and its posture, sleeps with its wicked claws, and with its unfeeling blood, sleeps with all the rings— a series of burnt circles— which have formed the odd geology of its sand-colored tail. I should like to sleep like a cat, with all the fur of time, with a tongue rough as flint, with the dry sex of fire; and after speaking to no...
3 tags
4 tags
5 tags
Pablo Neruda, "Sonnet LXXIX"
sharingpoetry: Tie your heart at night to mine, love, and both will defeat the darkness like twin drums beating in the forest against the heavy wall of wet leaves. Night crossing: black coal of dream that cuts the thread of earthly orbs with the punctuality of a headlong train that pulls cold stone and shadow endlessly. Love, because of it, tie me to a purer movement, to the grip on life that...
5 tags
6 tags
"I am not jealous of what came before me. Come with a man on your shoulders,..."
– Pablo Neruda, "Always" (via bookoasis)
4 tags
6 tags
"Oh flesh, my own flesh, woman whom I loved and lost, I summon you in the moist..."
– A Song Of Despair, Pablo Neruda (via bitchwheresmyfoodstamps)
6 tags
Drunk as Drunk
Drunk as drunk on turpentine From your open kisses, Your wet body wedged Between my wet body and the strake Of our boat that is made of flowers, Feasted, we guide it - our fingers Like tallows adorned with yellow metal - Over the sky's hot rim, The day's last breath in our sails. Pinned by the sun between solstice And equinox, drowsy and tangled together We drifted for months and woke...
8 tags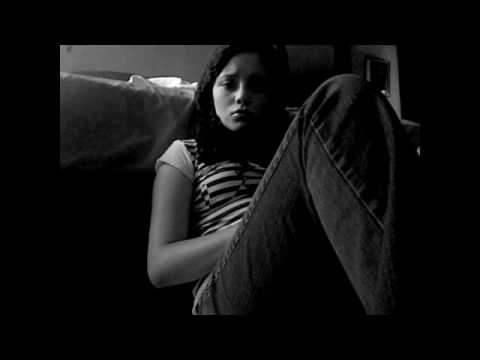 5 tags
"As if you were on fire from within. The moon lives in the lining of your skin."
– Pablo Neruda (via sweetcakes-and-milkshakes)
4 tags
6 tags
And because Love battles
And because love battles not only in its burning agricultures but also in the mouth of men and women, I will finish off by taking the path away to those who between my chest and your fragrance want to interpose their obscure plant. About me, nothing worse they will tell you, my love, than what I told you. I lived in the prairies before I got to know you and I did not wait love but I was laying in...
7 tags
Ode to the Dictionary
Back like an ox, beast of burden, orderly thick book: as a youth I ignored you, wrapped in my smugness, I thought I knew it all, and as puffed up as a melancholy toad I proclaimed: "I receive my words in a loud, clear voice directly from Mt. Sinai. I shall convert forms to alchemy. I am the Magus." The Great Magus said nothing. The Dictionary, old and heavy in its scruffy leather...
7 tags
7 tags
Your Hands
When your hands reach out toward mine, my love, what do they bring me flying? Why did they suddenly stop at my mouth? Why do I recognize them as if I had touched them already, in the past, as if they had journeyed across my forehead, my waist? Their softness went flying over time, across the sea, through smoke, over spring. And when you placed your hands on my chest, I...
3 tags
1 tag
Wow!
Greetings to you all on this February 14, aka Valentines Day!  Appropriate enough for a Neruda blog, I suppose! Every time I look at this place, I'm amazed to see that we have more followers than posts here at Neruda Love.  Hint hint: submit!  It came to my attention that we didn't have submit OR ask buttons on the Tumblr's page, but it's all fixed now.  I seriously need...
7 tags
Verb
I'm going to wrinkle this word, twist it, yes, it's too smooth, as if the tongue of a big dog or a big river's water had washed it for years and years. I want to see roughness in the word, ironlike salt, earth's toothless strength, the blood of those who spoke out and those who didn't. I want to see thirst deep in its syllables. I want to touch fire ...
6 tags
Plenos poderes
To whoever is not listening to the sea this Friday morning, to whoever is cooped up in house or office, factory or woman or street or mine or dry prison cell, to him I come, and without speaking or looking I arrive and open the door of his prison, and a vibration starts up, vague and insistent, a long rumble of thunder adds itself to the weight of the planet and the foam, the groaning...
6 tags
6 tags
Love Sonnet XVI
I love the handful of the earth you are. Because of its meadows, vast as a planet, I have no other star. You are my replica of the multiplying universe. Your wide eyes are the only light I know from extinguished constellations; your skin throbs like the streak of a meteor through rain. Your hips were that much of the moon for me; your deep mouth and its delights, that much sun; your...
5 tags
Poetry
And it was at that age… poetry arrived in search of me. I don't know, I don't know where it came from, from winter or a river. I don't know how or when, no, they were not voices, they were not words, not silence, but from a street it called me, from the branches of night, abruptly from the others, among raging fires or returning alone, there it was, without a face, and it touched me. ...
4 tags
Love Sonnet XC
I thought I was dying, I felt the cold up close and knew that from all my life I left only you behind: my earthly day and night were your mouth, your skin the republic my kisses founded. In that instant the books stopped, and friendship, treasures restlessly amassed, the transparent house that you and I built: everything dropped away, except your eyes. Because while life harasses us, love...
4 tags
"Ladies and gentlemen, I never found in books any formula for writing poetry; and..."
– Pablo Neruda
5 tags
I Ask for Silence
Now they can leave me in peace, and grow used to my absence. I am going to close my eyes. I only want five things, five chosen roots. One is an endless love. Two is to see the autumn. I cannot exist without leaves flying and falling to earth. The third is the solemn winter, the rain I loved, the caress of fire in the rough cold. My fourth is the summer, plump as a watermelon. And...
7 tags
Love Sonnet XI
I crave your mouth, your voice, your hair. Silent and starving, I prowl through the streets. Bread does not nourish me, dawn disrupts me, all day I hunt for the liquid measure of your steps. I hunger for your sleek laugh, your hands the color of a savage harvest, hunger for the pale stones of your fingernails, I want to eat your skin like a whole almond. I want to eat the sunbeam flaring in your...
2 tags
Would you prefer that I post poems as quotes or...
I know some skins have very large text for quotes, but large blocks of text have a tendency to be placed under a cut when reblogging.  For reblogging purposes, would you prefer that poems be in quotes? And a quick shout-out to all of our new followers.  Thank you!
4 tags
Love
What's wrong with you, with us,  what's happening to us?  Ah our love is a harsh cord  that binds us wounding us  and if we want  to leave our wound,  to separate,  it makes a new knot for us and condemns us  to drain our blood and burn together.  What's wrong with you? I look at you  and I find nothing in you but two eyes  like all eyes, a mouth  lost among a thousand mouths...
4 tags
Ode to the Onion
Onion, luminous flask, your beauty formed petal by petal, crystal scales expanded you and in the secrecy of the dark earth your belly grew round with dew. Under the earth the miracle happened and when your clumsy green stem appeared, and your leaves were born like swords in the garden, the earth heaped up her power showing your naked transparency, and as the remote sea in lifting the breasts of...
2 tags
4 tags
"I hunger for your sleek laugh and your hands the color of a furious harvest. I..."
– Pablo Neruda (via fuckyeahneruda)
4 tags
4 tags
4 tags
5 tags
5 tags
"Let me remember you as you were before you existed."
– "Every Day You Play" -a poem by Pablo Neruda (via sexcapadesandbarricades)
5 tags
Too Many Names
Mondays are meshed with Tuesdays and the week with the whole year. Time cannot be cut with your weary scissors, and all the names of the day are washed out by the waters of night. No one can claim the name of Pedro, nobody is Rosa or Maria, all of us are dust or sand, all of us are rain under rain. They have spoken to me of Venezuelas, of Chiles and of Paraguays; I have no idea what they are...
3 tags
hello, followers
Please feel free to submit!  I didn't realize I hadn't made the option available, but now it is!  Submit anything your heart desires, so long as it's Neruda related!